Bisous Magazine is a quarterly digital fashion blog and magazine that offers its readers with access to the latest and most exciting trends so as to bring out the cool kid in them. Bisous Magazine likes to refer itself as a coalition of savvy peeps who work in the fashion industry as models, creative stylists, photographers, techies, directors, designers and beauty stylists. This vast palette and diverse background automatically makes Bisous Magazine one of the best fall-to guides for all things to do with fashion. Moreover, reading the Bisous Magazine is likely to be a fun experience. The authors are nice and they're mean and they're definitely opinionated. That's where things become so exciting.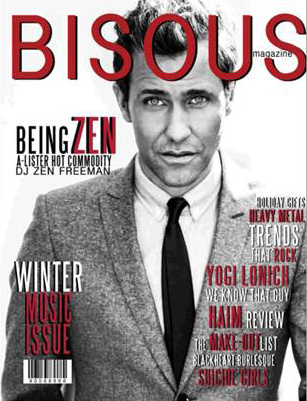 The Bisous Magazine recently featured the OROGOLD 24K Nano Night Recovery in one of its articles. In an article that offers readers with their skin penance prescription to cover most of their party sins, irrespective of whether they like to live a rock-and-roll lifestyle or whether they're back from a Vegas-styled holiday, the author features the 24K Nano Night Recovery as one of the products. The author explains how lack of sleep and excessive intakes of alcohol can torment the skin and offers suggestions on some of the best products to use in order to hide the damaging effects of those sleepless nights.
In the article, the author termed the 24K Nano Night Recovery as "the epitome of beauty sleep luxury." The article further goes on to mention some of the ingredients used in the product and states that these ingredients hydrate the skin for ultimate beauty immortality and reverse the  appearance of aging.
OROGOLD Cosmetics is honored to be featured in a popular publication like the Bisous Magazine. The 24K Nano Night Recovery is certainly one of our most exclusive products and it can go a long way in helping you make the appearance of puffy eyes and dark circles vanish. A must-use for all those who spend too many sleepless nights at work or in a party.