The Natural Health Magazine is considered to be one of the best resources for the modern day woman that can help her to lead a blissful and balanced life. The magazine features insights, advice and articles on all sorts of topics such as celebrities, beauty, food, travel, home & lifestyle, fitness, pets and health. The magazine inspires its readers to make impactful choices that can allow them to lead a great life and it tries to showcase that a balanced life is within everyone's reach, provided that they make the right choices. This popular bi-monthly magazine boasts of an audience of almost 3445000 people with the average reader age being 48.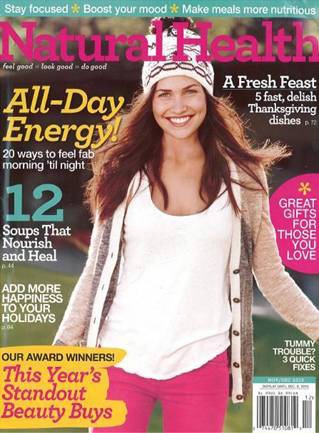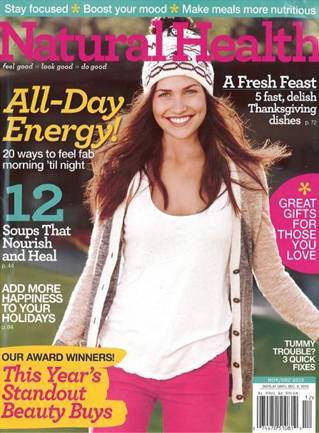 In an article titled "Guilt-y Pleasures" that appears in the Beauty News Section, the magazine talks about how cosmetic companies can help their customers to strike gold by offering them with 24-karat blings that are almost too extravagant for their skin care. The Natural Health Magazine also states that gold can help to tighten the skin tone, offer the skin with natural antioxidant properties and correct sun-damaged skin. In this article, the Natural Health Magazine recommends four gold based skin care products out of which it features the OROGOLD 24K Body Cream as its Top Choice.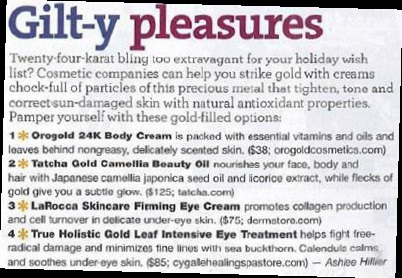 The article mentions that the ORO GOLD 24K Body Cream "is packed with essential vitamins and oils and it leaves behind nongreasy, delicately scented skin." We thank the National Health Magazine for reviewing the 24K Body Cream and showcasing it as its top choice.