Where Magazine is the premier source of information for tourists planning to visit the Dallas/ Fort Worth area. Where is believed to be one of the best names when it comes to travel publishing. It offers its customers with everything – from magazines and digital content to books and maps. Where can provide you with the ideal local perspective that you need to create comprehensive digital content. It caters to almost 237 million travelers across the world and gives them up-to-date information on the best spots in more than 100 cities across the world.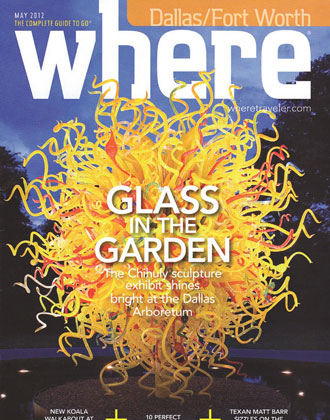 Where is considered to be the first spot for a savvy traveler. It is known its several unique articles and insights on things to do, shopping destinations, places to eat, the latest events, entertainment activities, and more. Some of the most noteworthy print products offered by Where include the Where Menu Guide, Where Maps, Where GuestBook, Where QuickGuide and the Where Magazine.
The Where Magazine is a monthly magazine that gives you everything that you are likely to require while on the go. It can be found in 45 different cities around the world and it caters to a cumulative readership of approximately 80 million readers per year.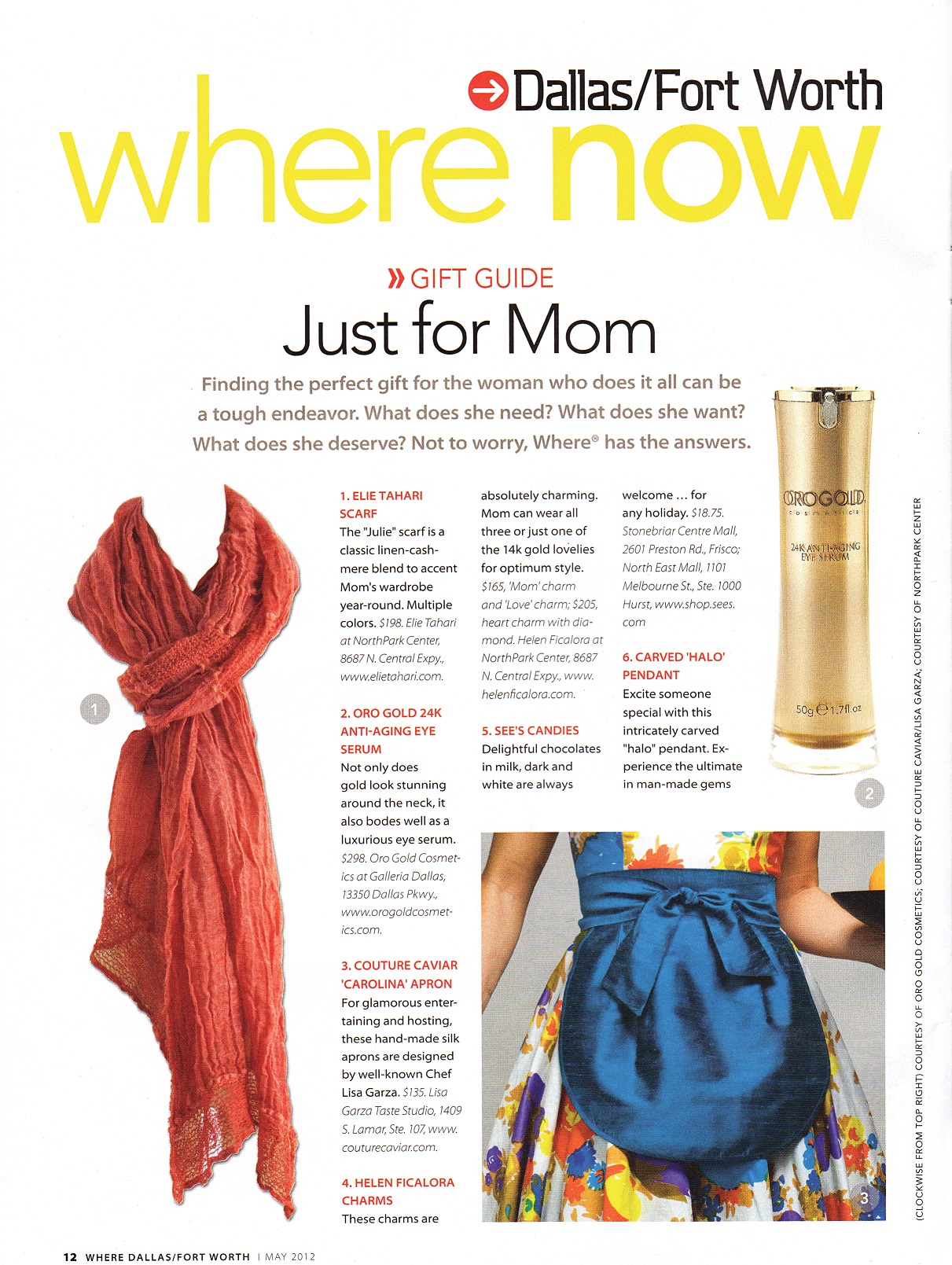 The Where Magazine Showcases the OROGOLD 24K Anti-Aging Eye Serum in the "Just for Mom Gift Guide" section of its May 2012 Issue. The article helps you find the best gifts for the woman who knows it all and does it all – your mom. It helps you to answer the three most important questions – what she needs, what she wants and what she deserves.
This article showcased the ORO GOLD 24K Anti-Aging Eye Serum at the No. 2 Spot and says that "not only does gold look stunning around the neck, it also bodes well as a luxurious eye serum". The article also mentions that readers can purchase this exciting product from the OROGOLD Store located in the Galleria Dallas.
We thank the Where Magazine for showcasing OROGOLD products as one of the best gifts for moms. Apart from an exciting product, OROGOLD also offers you with beautiful packaging that makes these products an ideal gift for your loved ones. You don't need to go through the pains of packing them again – our packaging is most likely to be better than any gift wrap you've ever seen.