USA Today is a multi-platform news company that was founded way back in the year 1982. It tries to offer a forum that allows its patrons to understand the US and bring about a sense of unity which defines the United States of America. USA Today is popular because of its unique visual storytelling, high quality content, engaging articles and multi platform access. Considered to be one of the best innovators of news in the US, USA Today serves as the perfect host for American conversation. Today, the USA Today manages to reach to more than seven million customers each day with its print readership alone crossing the 3 million mark. USA Today also launched its international edition in the year 1984. This edition can be found in some of the best cities in the world such as Belgium, Hong Kong, London, Frankfurt and Cancun.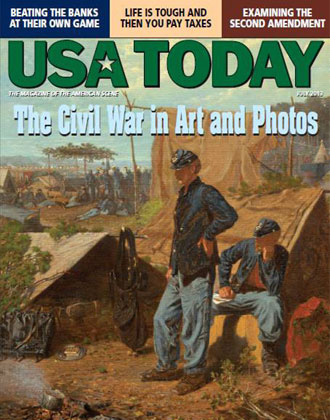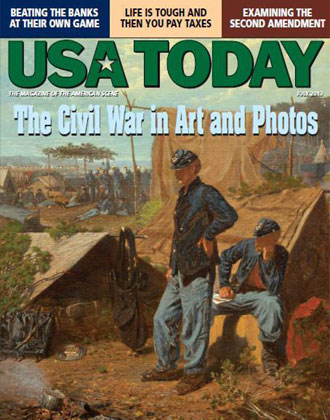 USA Today featured OROGOLD Cosmetics in an article titled "A Golden Touch For Your Skin" that appeared in the What's New Section of the July 2013 Issue. This article mentions that gold has always been regarded as one of the most sought after metals – right from the ancient civilizations to the modern day. It also states that pure gold has been used as a form of skin care by the privileged and the wealthy for centuries. In this article, USA Today offers insights about OROGOLD Cosmetics. "ORO GOLD Cosmetics has a line of products formulated with 24K gold to pamper your skin".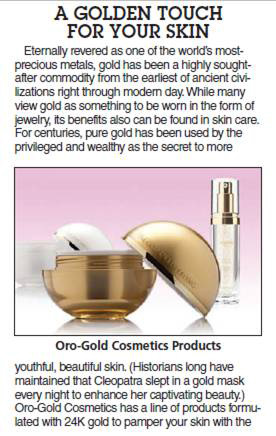 We thank USA Today for featuring OROGOLD in its article on gold based solutions for skin care. OROGOLD Cosmetics has emerged as one of the top skin care brands in the world that offers its customers with products which contain gold as their signature ingredient. Our excellent product formulations and use of luxurious skin care ingredients have also allowed us to enjoy a meteoric rise, which ultimately allowed us to extend our reach to more than 20 countries across the globe.