The Atlanta Social Season Magazine is a well known magazine that is published once every quarter. The magazine is full of captivating photography and a wide range of fantastic features that offer readers exciting tidbits about their favorite celebrities such as Jessica Simpson, Clark Howard, Catherine Zeta-Jones and Angelina Jolie.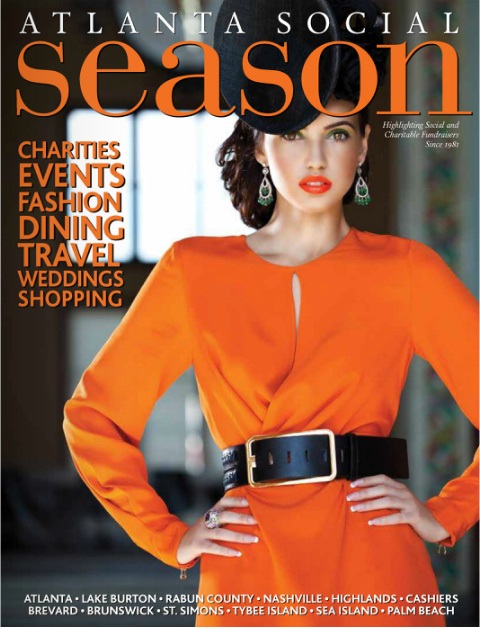 This Atlanta based magazine has gained a reputation for featuring some of the most prominent hot spots, social happenings, cultural destinations and exciting places of Atlanta. Considered to be entertaining yet innovative, the Atlanta Social Season offers its readers with a beautiful mix of content. Some of the main subjects covered by the magazine include social pages, travel, health, fashion, interior designing, dining, home décor, beauty, skin care, art and weddings.
The magazine  is headed by Editor Gloria Lane. Gloria is an anchor turned publisher who is extremely popular in Atlanta as the first female president of the Atlanta Press Club. She has actively been involved with other organizations such as the Marietta Rotary Club, Outstanding Young People of Atlanta, Leadership Georgia, Beastly Feast and Zoo Atlanta as well.
While the magazine itself covers the vast social scene of Atlanta, the editorial content offers readers with local interviews, profiles and information about the various subjects that the magazine covers. According to Gloria, Atlanta Social Season is dedicated to showcasing the great things of Atlanta and offering access to exclusive interviews, exciting articles, last minute events and a chance to win all sorts of products.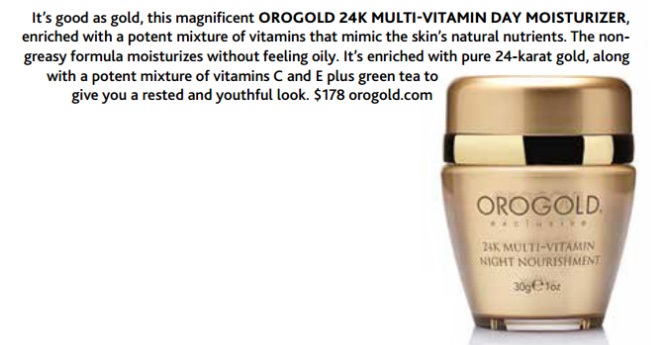 OROGOLD Cosmetics is proud to have one of its most popular products – the 24K Multi-Vitamin Deep Day Moisturizer – featured by the Atlanta Social Season. In an article titled "Look Younger Now" that was published in the "Beauty" section of the magazine, the author features some of the best beauty and skin care products for Atlantans. One of the products in this exciting collection is the ORO GOLD 24K Multi-Vitamin Deep Day Moisturizer. The author terms the product to be "as good as gold" and goes on to state that the product contains a non-greasy formula that moisturizes the skin without making it look oily. The author also offers insights into the various ingredients contained in the products which help your skin to get a youthful and rested look.
The 24K Multi-Vitamin Deep Day Moisturizer is a part of our Multi-Vitamin Collection. This moisturizer is among our best selling products and it contains an exciting blend of Vitamin C, Vitamin E, Gold and Green Tea Extracts to give your skin a perfectly nourished look.
OROGOLD is delighted to have been featured in a reputed publication like the Atlanta Social Season and we hope to continue with the good work for years to come.