Arizona Sports & Lifestyle Magazine is considered to be one of the premier lifestyle and sports publications in the state of Arizona. It is famous for covering all sorts of topics covering the fields of dining, sports, music, movies, celebrities, sports, golf and travel. Each issue of the Arizona Sports & Lifestyle Magazine offers its readers with breathtaking photographs, exciting editorials and amazing graphic designs. The stories are known for their in-depth coverage of all things to do with lifestyle and sports that are unique to Arizona.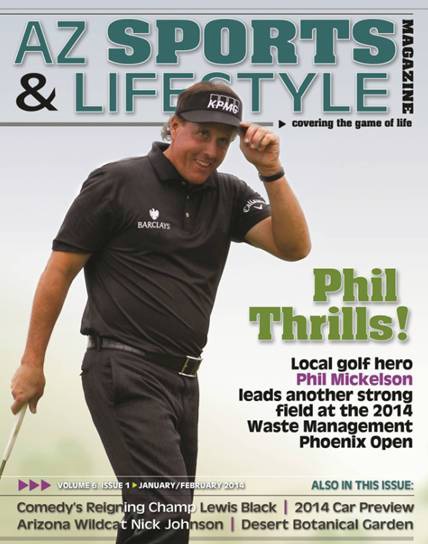 The magazine wasn't born in a swanky downtown office. It started off with a single man's dream and an initial investment of just $12. Joe Orr was the man responsible for giving birth to the dream and his leadership took the magazine from oblivion to stardom. Today, the Arizona Sports & Lifestyle Magazine has grown to almost 35000 readers per issue, including the AM radio show, their personal AZ Sports & Lifestyle TV show and their website.
The AZ Sports & Lifestyle Magazine featured our 24K Travel Kit in its January/ February 2014 issue. In an article that suggested the best valentine's day gifts to subscribers, the magazine featured the ORO GOLD 24K Travel Kit as one of its choices. The author described our 24K Travel Kit as "the gift of gold.. for her skin". Gold is considered to be one of the most alluring metals and it can prove to be the ideal gift for your loved one. What better way of gifting gold to that someone special other than offering her with something that can allow her skin replicate its golden luster.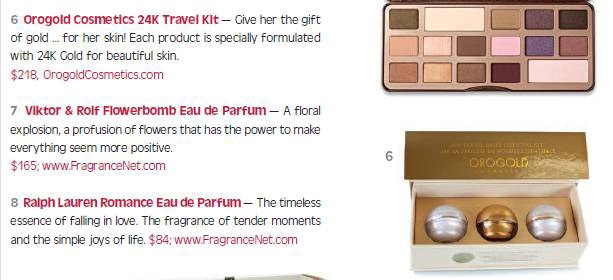 The OROGOLD 24K Travel Kit is also known to be one of the best OROGOLD products for those who are always on the move. This travel kit is extremely compact and it allows you to take care of your most basic skin care needs while traveling without any issues and without occupying too much space in your luggage.
OROGOLD Cosmetics thanks the AZ Sports & Lifestyle Magazine for educating its readers about the OROGOLD 24K Travel Kit and we hope to keep coming up with user friendly and easy-to-use products and solutions.