EBONY is considered to be the best source for those looking for a unique perspective on the Black-American community. The magazine is headed by Amy D. Barnett, Editor-in-Chief and it boasts of having almost 11 million readers. EBONY is a monthly magazine that is now in its 66th year of publication. It features some of the hottest celebrities, biggest trendsetters and best thinkers of Black-America and it aims at celebrating aspiration, igniting conversation and stimulating thoughts.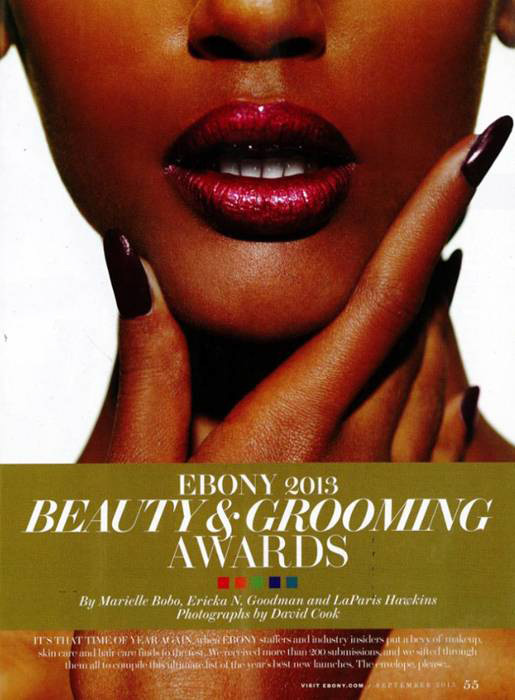 EBONY has emerged as one of the biggest community powered magazines that is famous for showcasing the latest advice, hottest trends, latest topics, critical conversations and the best in entertainment. It offers its readers with expertly curated content and original reporting and it seamlessly reflects the broad spectrum of opinion and thought within the Black-American community.
The OROGOLD 24K Cell Renewal Night Cream was recently featured in the Ebony 2013 Beauty & Grooming Awards Magazine, September 2013 Issue. This unique product from ORO GOLD was ranked at the top spot in the "Best in Skin" section that appeared on page 58 of the magazine. This section showcases some of the best launches for soft, supple skin and OROGOLD is delighted that Ebony 2013 decided to offer the 24K Cell Renewal Night Cream with the top spot.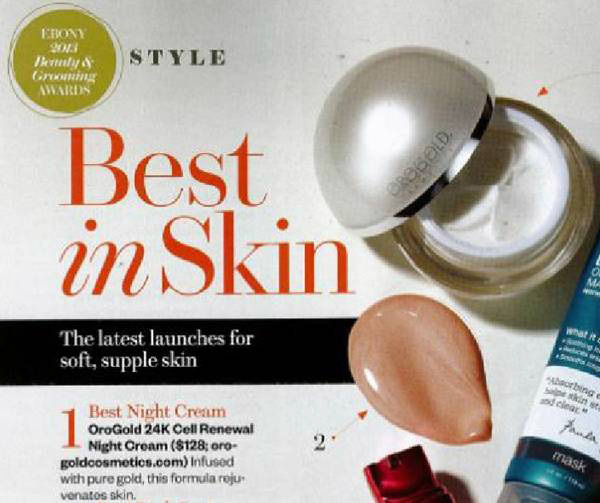 The article also offers readers with insights about the 24K Cell Renewal Night Cream, stating that "infused with pure gold, this formula rejuvenates skin." The 24K Cell Renewal Night Cream from OROGOLD has been specially designed as a night skin care cream to give your skin a moisturized and rejuvenated look. Look out for OROGOLD reviews to see exactly how the product works on the skin.
We would like to thank EBONY 2013 for featuring the 24K Cell Renewal Night Cream in its reputed magazine.