Fashion Affair Magazine is a popular international magazine that tries to offer its subscribers with the best and the latest news, insider knowledge and tips from the  world of fashion. There are a number of designers that people don't hear about because of the huge price tags associated with international fashion publications. The Fashion Affairs Magazine tries to bridge the gap by allowing readers to take advantage of its excellent magazines at competitive prices. If you're looking for the best and the finest from the world of fashion, the Fashion Affairs Magazine is considered to be one of the best guides to fall back on.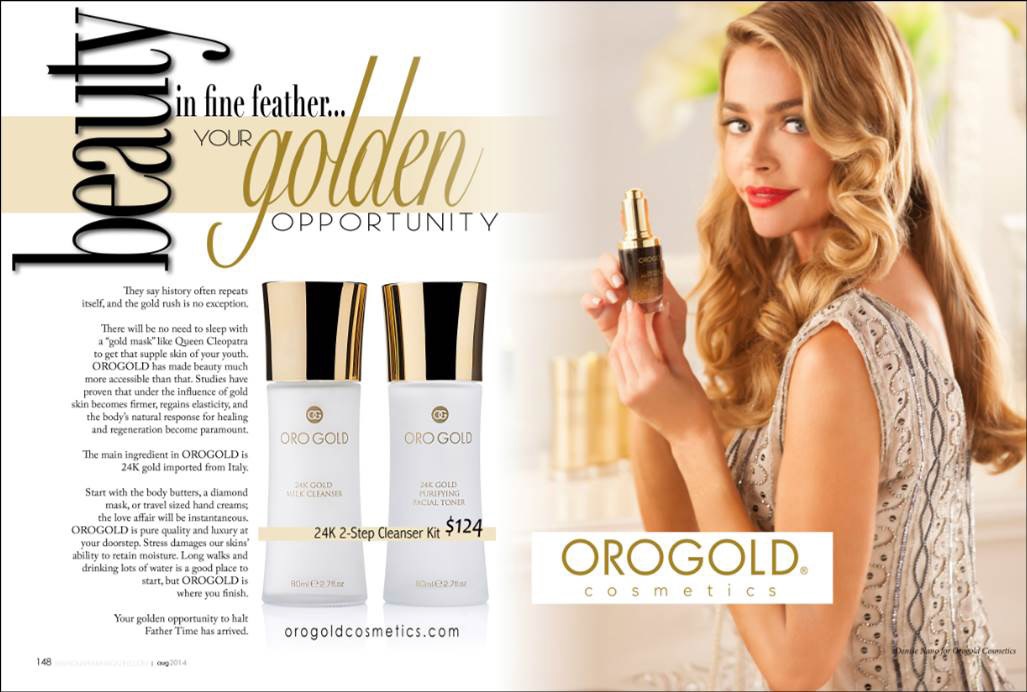 In an article titled "Your Golden Opportunity", Fashion Affairs Magazine showcases OROGOLD Cosmetics as the ideal brand for people looking for gold based skin care luxuries. The article states that one doesn't need to sleep with a gold mask the way Queen Cleopatra once used to because OROGOLD has made beauty more accessible.
The magazine also states that studies have shown that the use of gold on your skin can help it to become firmer and regain its elasticity. Furthermore, it also mentions that gold based skin care products like the ones offered by OROGOLD Cosmetics can make the body's natural response to regeneration and healing permanent.
We thank our friends at the Fashion Affair Magazine for kind words like "start with the body butters, a diamond mask, or travel sized hand creams; the love affair will be instantaneous. OROGOLD is pure quality and luxury at your doorstep."
We also completely agree with the Fashion Affairs Magazine that drinking a lot of water and long walks might be the ideal place to start, but OROGOLD can offer its customers with the perfect finish.
So take advantage of this golden opportunity offered by ORO GOLD and turn back the ravages of time.