Harper's Bazaar is a fashion magazine that has been serving the interests of American women ever since the year 1867. The magazine considers itself to be the go-to guide for ladies who are among the first ones to purchase the best products in all things to do with fashion. Harper's Bazaar primarily targets middle and upper class ladies and it delivers a sophisticated take on fashion, beauty and skin care.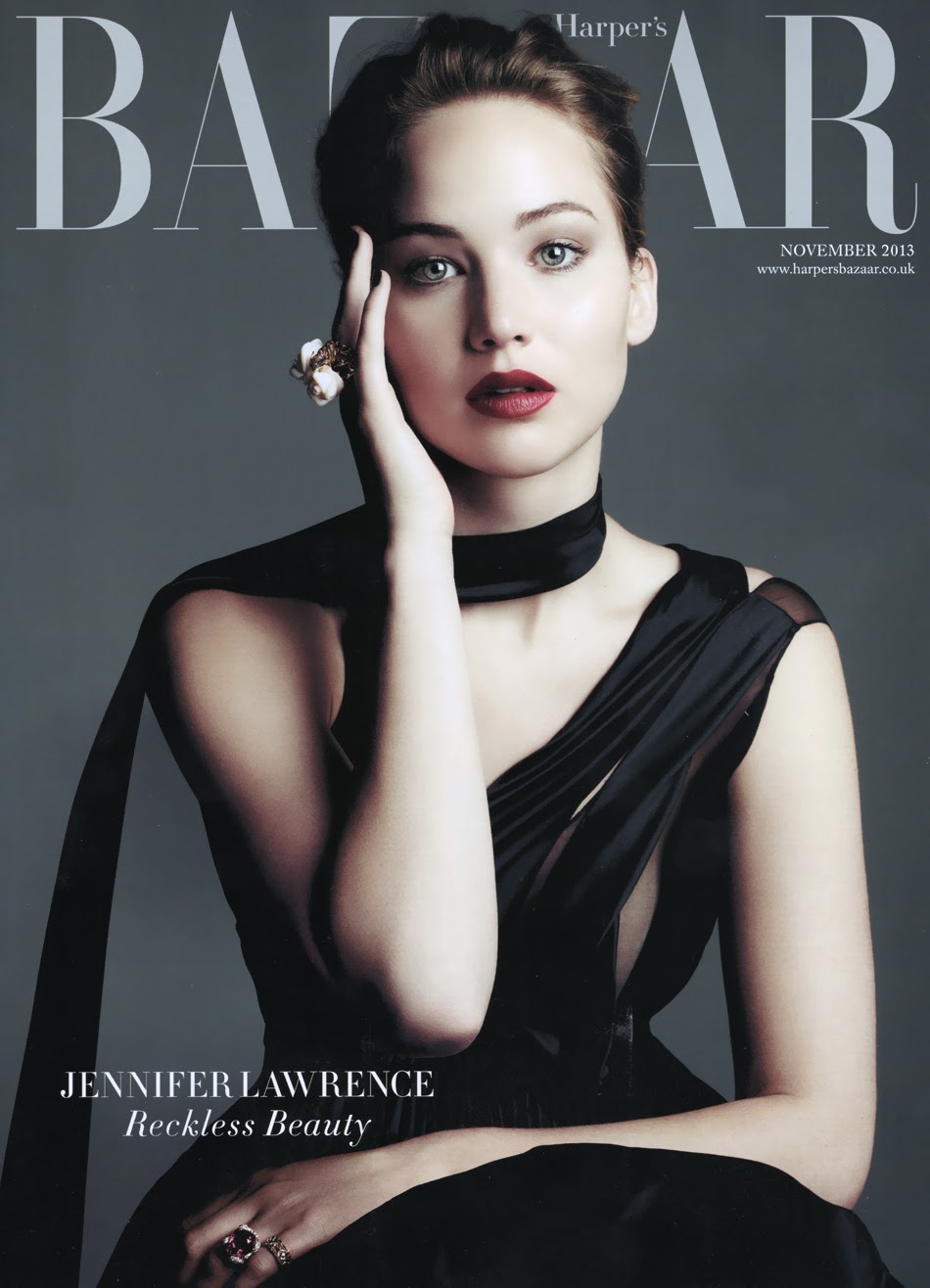 The magazine has always featured popular names from the fashion industry and its vast team of photographers, writers and editors have always ensured that the magazine offers its readers with worthwhile advice, tips from legendary fashion designers, secrets from beauty experts and insights into the latest trends. Harper's Bazaar not only offers its readers with information about the most elegant and top quality fashion additions, but also provides them with insights into casual pieces and couture ensembles. The magazine is also known to feature articles on the best outfits for special occasions and cover some of the most spectacular events that take place in the world of beauty and fashion.
Those who have been following Harper's Bazaar over the years believe that the magazine has actually managed to broaden their horizons with exciting insights into each and every facet of beauty and fashion.
In an article titled "Go for the Gold", author Emily Dudding investigates the reasons behind the popularity of gold in beauty and skin care. The author interviews numerous individuals and brands about their gold based products and offers her take on whether gold is the secret to an eternal glow or not. In this article, Emily states that while studies confirming the efficacy of the anti-aging properties of gold might still be missing, the instant-fairy-dust luminosity that gold has to offer is difficult to argue with.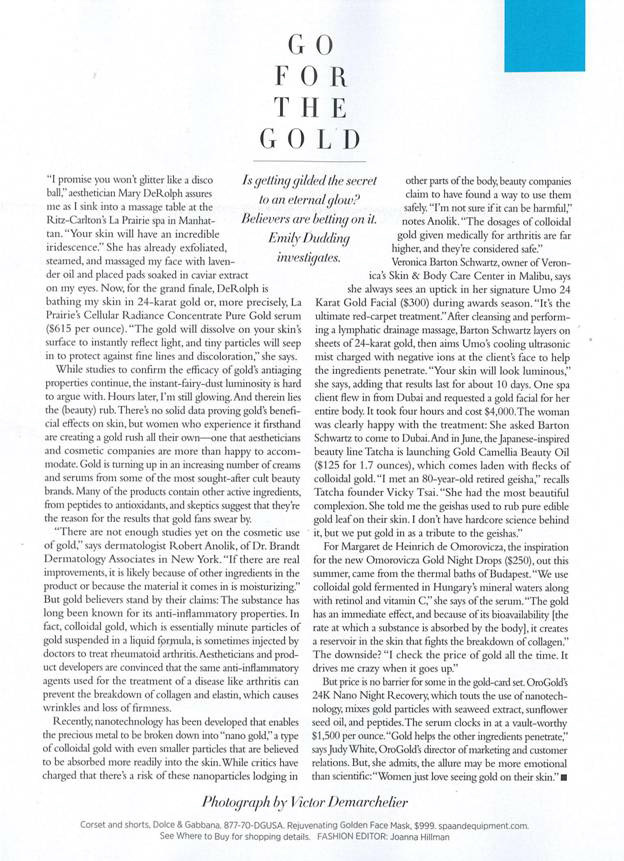 Emily tries to be extremely impartial in her article as she uncovers the truth behind the secret of gold in skin care. She talks about her interview skin experts who believe that the real benefits come from other ingredients in the product and not from gold. She also talks about gold believers who feel that gold offers amazing antioxidant properties to the skin. While scientific proof might not be available, Emily shows how many brands add gold into their products as a tribute to those geishas with flawless complexions who were famous for pure edible gold leaves on their skin.
Emily features the OROGOLD 24K Nano Night Recovery in her article as one of her chosen gold based products and talks about some of the ingredients that this product has to offer. The 24K Nano Night Recovery belongs to the OROGOLD 24K Nano Collection.
OROGOLD Cosmetics is proud to be featured in an esteemed magazine like Harper's Bazaar and we would like to take this opportunity to thank Emily for featuring our product in her superb article on gold.