The Pilates Style magazine is considered to be a "must read" for anyone associated with the world of Pilates. It is also known to act as a magnificent guide for people who are new to Pilates by offering them with the best and most authentic tips on all things to do with Pilates. The Pilates Magazine isn't just a fitness magazine. It also offers you with newsworthy coverage on all sorts of topics – right from tips from the best fitness instructors in the world to details and reviews about the latest innovations and products.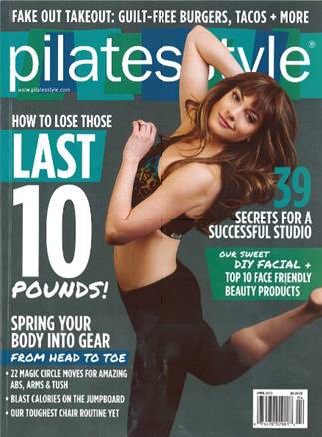 Pilates Style is suitable for all sorts of people in the Pilates community – the beginners, the professionals, the business owners, the health clubs as well as the pros. It offers insights on a vast range of fitness related news and trends as well as the hottest from the world of fashion, beauty and skin care.
People love the Pilates Magazine because it tries to help them to achieve all sorts of fitness goals. It also brings the most proven workouts closer to its subscribers by offering them with solutions provided by the best experts in the world. Furthermore, it also offers tried and tested advice from pros, success stories and informative articles on health, travel, nutrition and lifestyles.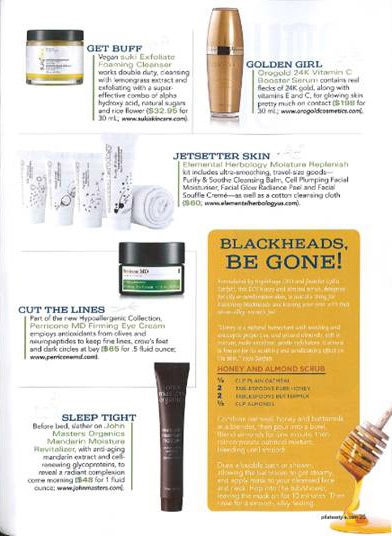 The Pilates Style Magazine featured the OROGOLD 24K Vitamin C Booster Serum under the heading "Golden Girl". It states that the ORO GOLD Vitamin C Booster Serum contains real flakes of 24K gold, along with Vitamins C and E to help you get your skin to glow.
The Vitamin C Booster Serum helps you to give your skin a brighter and illuminating glow and it also helps in diminishing the appearance of the signs of aging. We thank the Pilates Style Magazine for featuring our product in its magazine and acquainting its readers with this exciting opportunity for their skin care routine.