The Pregnancy & Newborn Magazine is the ultimate resource guide for all moms-to-be and new moms. The magazine was launched in the year 2006 as a monthly magazine that proves to be the perfect companion for all parents as they try to navigate and solve the most defining and life-changing moments right from the announcement to the first birthday of the baby. Pregnancy & Newborn Magazine is believed to be the only magazine that helps mothers-to-be through a healthy and happy pregnancy and then offers them with the right guidance to take them through their child's first year.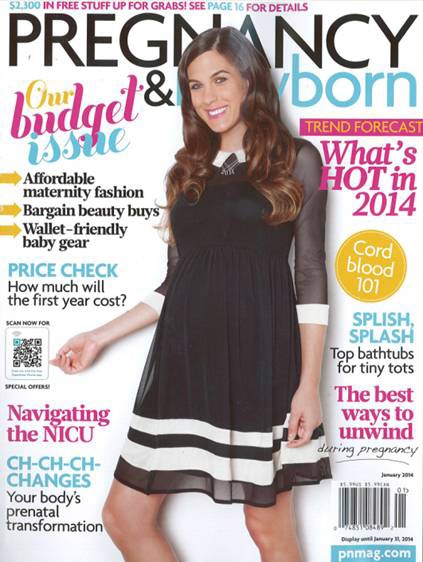 Some of the main features of the magazine include Good Health, Cravings, Good Looks, Good Mom and Road Test. Cravings offers gear recommendations and fun facts for moms-to-be; Good Health helps parents to strategize and plan for labor and delivery; Good Looks is all about enhancing the natural glow of pregnant mothers; Road Test offers a hands-on approach to product reviews that have been submitted by real parents; and the Good Mom section is a compilation of the best practical advice from other moms and experts with regards to must-haves and parenting gear.
The Pregnancy & Newborn Magazine also publishes a few special issues such as "Our Tech Issue", "Our Reader's Choice Issue", "Our Love Issue" and "Our Breastfeeding Issue".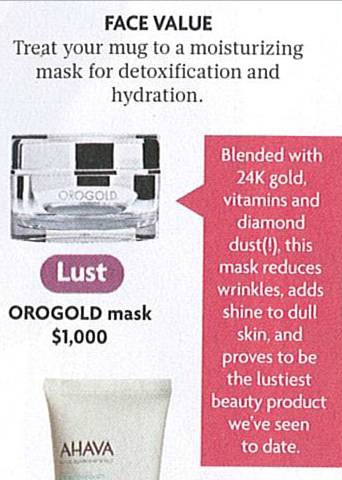 In an article titled "The Shallow and the Deep" that appeared in the Beauty Section of the Budget Issue of the magazine, the author talks about the best beauty goods that can fit pockets of all sizes. The author divides the products into "must" and "lust" categories and features OROGOLD as the "lustiest product that the magazine has seen till date". This article features the OROGOLD mask under a heading "Face Value" and terms it as a moisturizing mask for hydration and detoxification.
The article further offers a beautiful description about the OROGOLD 24K Mask. "Blended with 24K gold, vitamins and diamond dust (!), this mask reduces wrinkles, adds shine to dull skin, and proves to be the lustiest beauty product we've seen till date."
We thank our friends at the Pregnancy & Newborn Magazine for featuring our luxurious mask in their article. While our products can suit all types of people and people with all sorts of skin, we always advise pregnant mothers to consult their doctors before using any new skin care product on their skin.