The Life & Style Magazine, officially known as Life & Style Weekly is a celebrity gossip magazine that was launched by the Bauer Publishing Conglomerate in the year 2004. The magazine mostly focuses on the lives of celebrities and offers its readers with insights about the latest happenings, achievements, issues, downfalls and problems from the personal lives of their favorite celebs.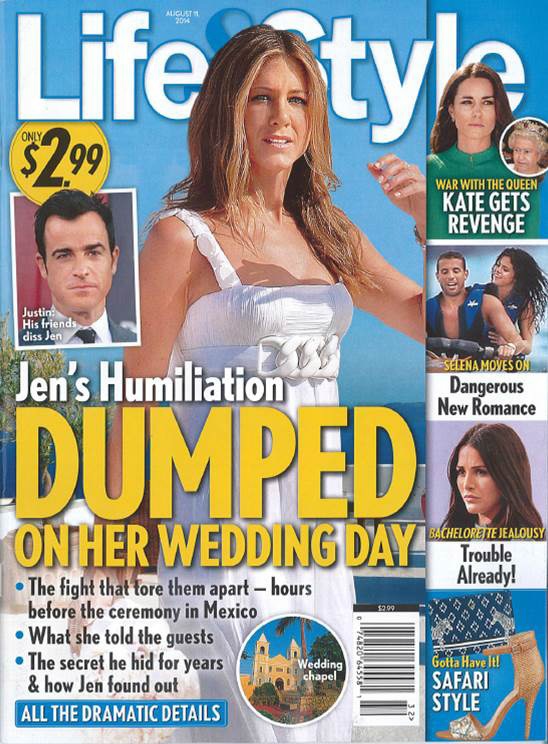 Although the Life & Style Magazine primarily focuses on celebrities, it also gears itself towards lifestyle trends. The magazine bills itself as the ideal guide to help readers to incorporate celebrity clothing, celebrity beauty and celebrity body trends into their life. Thus, if you're looking to know more about the beauty, fashion and skin care secrets of your favorite celebrities, the Life & Style Magazine is one of the best options for you.
The Life & Style Magazine featured the OROGOLD 24K Deep Peeling in the "Miracles in a Jar" Section on Page 71 of its August 2014 issue. In this article, Life & Style Magazine terms the 24K Deep Peeling as "precious metal polish" and talks about how Demi Lovato, a celebrity singer and X-factor judge, trusts nothing but the gold standard for her skin. The Life & Style Magazine also mentions that the luxe OROGOLD line offers products enriched with 24-karat gold and that ORGOLD 24K Deep Peeling is one of Demi's most preferred skin care products.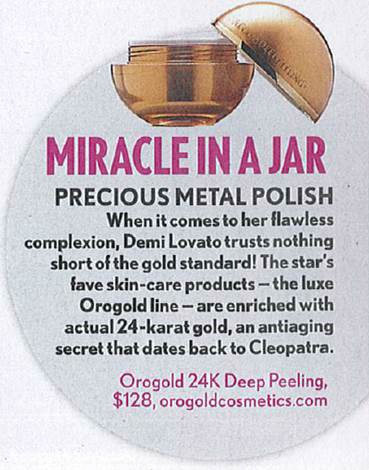 OROGOLD would like to thank the Life & Style Magazine for reporting on Demi's skin care product choices. The fact that Demi Lovato, a celebrity who is known for her flawless skin, swears by our products is a huge source of pride and satisfaction for us. But, when popular magazines like the Life & Style Magazine report this fact, we can only jump with joy and smile with glee.