Newsday, a local daily that is distributed among the locals of the borough of Queens on Long Island and the Nassau and Suffolk counties, ranked as the 11th spot in terms of the number of subscribers in the year 2009. Newsday further expanded its reach to include the counties of Rockland and Westchester in the year 2012.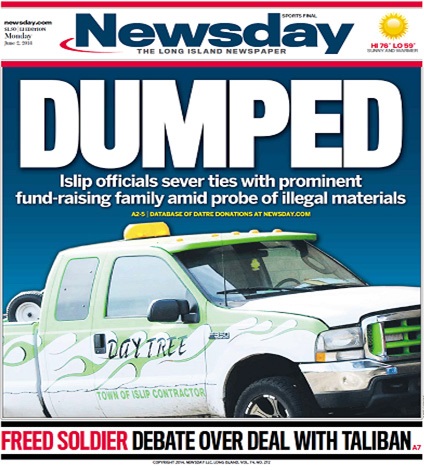 Newsday was launched on on September 3, 1940 by Alicia Patterson, the daughter of media mogul Joseph M. Patterson. Joseph founded the New York Daily News, the place where Alicia worked in her early twenties, until she was fired. Alicia was backed by Harry Guggenheim (her husband), who also took over the control of the newspaper as publisher and editor after her death in the year 1963.
This iconic newspaper and its staff have managed to amass a total of 19 Pulitzer prizes as well as 20 finalist spots. Today, the paper boasts of a daily circulation of more than 430000 and it is ranked among one of the most esteemed dailies in the US.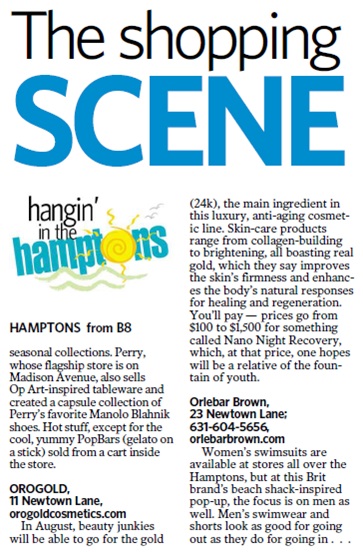 Newsday introduced the OROGOLD Newtown Lane Store to its readers in its June 1, 2014 issue. In an article titled "Hangin' in the Hamptons", the daily showcases the OROGOLD Newtown Lane Store as the preferred destination for beauty junkies. The article states that beauty and skin care enthusiasts will be able to enjoy the wonders of 24K gold, the main ingredient in the OROGOLD skin care line.
The OROGOLD Newtown Lane Store is in line with all other OROGOLD stores in terms of offering our customers with signature OROGOLD products and services, an excellent ambience and unique solutions for your skin care routine. We welcome you to the OROGOLD Store in Newtown Lane and promise to offer you with an experience that you'll never forget.